Baku
Azerbaijan
Flights & Hotel Included
1

It is more than just flight & hotel
Our Tour guides are waiting for YOU!
Your Holiday Voucher includes:
TRAVEL INSURANCE

Included

TOUR GUIDE

Included

TRANSFER

Included

HOTEL

Included

FLIGHTS (20kg check-in luggage)

Included
Remind Me For Free
2

Easy Terms & Conditions



TRAVEL VALIDITY

Travel anytime until 31.07.2019
Public Holidays are excluded.

Formula 1 Period is excluded
(24.04. 2019 – 30.04.2019).




EASY CANCELLATION

Cancellation fee of unused vouchers only 50 aed




GUARANTEED DATES

Your requested travel dates are guaranteed

(In the unlikely event of seats sold out we guarantee +/- 1 day from preferred date)




HIGH SEASON

During high season 25.04.2019 - 05.05.2019 supplement fee of 800 AED per person / voucher applies.

During high season 01.06.2019 - 31.07.2019 supplement fee of 700 AED per person / voucher applies.




Visa Free / On Arrival
3

Choose your hotel category here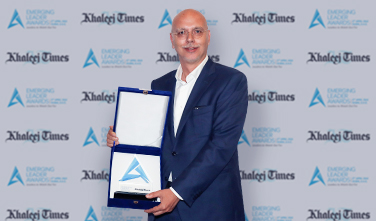 Latest News...
Holiday Factory won prestigious award
On 5 April Holiday Factory received the prestigious Emerging Leader Award in Travel & Tourism hosted by Khaleej Times. "Holiday Factory changed and revolutionized the whole travel industry in the UAE by making luxury travel affordable for everyone..."