Baku
Azerbaijan
Flights & Hotel Included
1

It is more than just flight & hotel
Our Tour guides are waiting for YOU!
Your Holiday Voucher includes:
TRAVEL INSURANCE

Included

TOUR GUIDE

Included

TRANSFER

Included

HOTEL

Included

FLIGHTS (20kg check-in luggage)

Included
Remind Me For Free
2

Baku Tour Package

–

Easy Terms & Conditions



TRAVEL VALIDITY

Travel anytime between 01.05.2020 to 15.12.2020

Public Holidays are excluded.




EASY CANCELLATION

Cancellation fee of unused vouchers only 50 aed




GUARANTEED DATES

Your requested travel dates are guaranteed

(In the unlikely event of seats sold out we guarantee +/- 1 day from preferred date)




HIGH SEASON

During high season 16.06.2020 - 30.09.2020 supplement fee of 600 AED per person / voucher applies.




Visa Free / On Arrival
3

Baku Travel Package

–

- Choose your hotel category here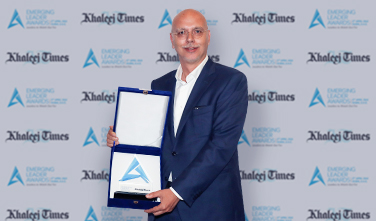 Latest News...
Holiday Factory Wins Prestigious Award
5th April 2018, Holiday Factory received the prestigious "Emerging Leader Award In Travel & Tourism" by Khaleej Times. Holiday Factory changed and revolutionized the whole travel industry in the UAE by making luxury travel affordable for everyone.
Baku Tour Package Reviews
Very generous and accommodating staff
We recently had our trip to Baku with Holiday Factory and yes! we definitely recommend them! The holiday representative Taleh did a very very good job in organizing all our trips! Same as our driver/tour guide Khayal, very accommodating and generous throughout our short staycation in Baku! We really had the most ofBaku because of them! Kudos to this gentlemen! Thanks a lot Holiday Factory for this wonderful and memorable experience! More trips to come!
Exemplary and comfortable Baku tours
In one word if I can describe this, exemplary and comfortable tours... Their exemplary working attitude , makes arrangements for you at your comfort. No hassles, no cheats, nothing... Just leave it to them and they'll do the needful. And trust me, you'll be more than satisfied by their hard work they had put to make your trip as one of the most memorable to you for all times. They'll take care about your experience, your travels, your food, your stay. Their staff will always be assisting and always caring for your needs. I will always recommend it to all my family and friends
No time wasting, every minute in Baku is enjoyable
I also do DIY on my travels and it's the first time i booked on holiday factory and it was a great experienced! You will only wake up early and go to the call time of the tourist guide and they will do the rest for us.. No time wasting every minute is enjoyable with the lovely and kind tourist guides. They are always available and one call away in our every questions and inquiries.. I will definitely recommend holiday factory to my friends! Cheers and see you on my next travels!! 😊
Excellent response and service
Its is one best tour company i would like to say. Always happening deals which attracts me to visit so many places as i wish. There were loads of positive reviews for travelers. Unfortunately, I tried for various times to plan a trip but it was my bad that dates were not suitable for me. I found the service and response of this travel agency to be excellent. Easily 5-stars. My emails were promptly responded to, and everyone showed up when they were supposed to. The excellent deals for my family seemed like very good value.
Knowledgeable and supportive representatives who go that extra mile
Have been twice with Holiday Factory to Georgia and Baku. Excellent arrangements, service, friendly representatives, very accommodating and going that extra mile. Knowledgeable and supportive guides. Call centre representatives very helpful and assisting in nature.All in All an excellent experience. Would and do recommend friends and family to use Holiday Factory. Last but not the least, very economical and affordable holiday packages.
Hassle-free, relaxed, secure and fun Baku holidays
Our family had an amazing vacation to Baku through Holiday Factory. Right from the time of booking in Dubai until the vacation got over , every staff involved was very friendly, informative, courteous , cheerful . The communication by phone and mail was very clear and explained well . The packages on holiday factory and the flash deals are super affordable and very well planned. We had a lovely flight as per our preferred dates , wonderful hotel stay and a amazing tour guide where we had a option to kind of tailor make our tours as per our convenience . I would definitely recommend holiday factory to everyone and I myself would love to go on a holiday soon again with holiday factory ! Hassle free , relaxed , secured, fun ...thats the sum up of a vacation with holiday factory .Keep up the great work!
Great drivers and vehicles. Variety of activities in Baku
I was very happy with the guides who were very helpful, interesting, friendly and knowledgeable. George, Mariami, Magda specially Nini ( Georgia Team) Jamil and Taleh ( Azerbaijan Team ) you guys are great assets to the company. Well done! Thank you so much for looking after me and giving me such a nice time. The drivers and vehicles were all great too. Also very happy with the variety of activities and choice of sights and restaurants. All of the food was good, just sometimes too much of it! Favourite places I ate were the dinner in Alani resto in Georgia and lunch in 50 qepik restorani in Baku. It was amazing! Thanks again for helping to have a memorable holiday, you have an amazing country. I hope to be back one day.
Recommended Baku travel partner to my friends
This is my first time to use Holiday Factory and I am very happy with the service. I would definitely contact them again for future travels. I even recommended them to my friends to be their travel partner. I would like to mention few names who made made our travel memorable. First to Reeno who assisted us by choosing the best offer that suit our budget. She is very polite over our conversation. Second to Taleh and his team in Baku, he was able to customised our iteneraries the way we want it. He moved mountains just to make our stay memorable. To Khayal who drove us to the mountains just to see the snow and to Jamil the most happy and approchable tour guide. Aside from the beautiful sceneries in Baku you guys made our holiday memorable! Keep it up!
Prompt responses, punctual pick-ups and drop-offs in Baku
You need to experience a holiday with Holiday Factory to actually see how much of an effort they put to make your holiday completely hassle free. Right from the timely booking confirmations on email, along with prompt replies to every query raised, extremely punctual pick ups and drop offs and always available for any assistance, they were on top of their game. The hotel accomodation provided was very good and were as described on their website. To be true I was caught by surprise by their coordination's and returned back to Dubai after my Georgia & Baku trip completely satisfied.
Baku Tours and Vaction Packages
About Baku, Europe
Baku is the capital and the largest city of the Republic of Azerbaijan. It is a place unlike anywhere else on earth, offering a fascinating Soviet legacy. The old city of Baku is over a thousand years old and is a UNESCO-Listed Historic Center. The magnificent city lies on the Caspian Coast and just a stroll along its elegant seafront promenade is an experience in itself. Additionally, there are plenty of museums to explore and a variety of parks located in various parts of the city. Any Baku tour package that fits your schedule and budget will be worth every penny spent.
Quick facts about Baku
Located 92 feet below sea level, Baku is the lowest lying national capital in the world and is also the largest city below sea level. Baku is also the only metropolis in Azerbaijan.
Baku is counted among the top ten urban nightlife destinations in the world, making it perfect for back packers.
Baku is among the most important tourist destinations in the Caucasus, with many sizable world hotel chains having a strong presence in the metropolis.
Baku's Nizami Street is one of the most expensive streets in the world.
Baku was designated an Islamic Culture Capital in 2009.
The music scene in Baku has a tradition of centuries and in 2012, Baku was chosen to host the Eurovision Song Contest.
Learn More