EID AL FITR GEORGIA SUMMER MOUNTAIN
Gudauri & Tbilisi
Flights & Hotel Included
1

It is more than just flight & hotel
Our Tour guides are waiting for YOU!
Your Holiday Voucher includes:
TRAVEL INSURANCE

Included

TOUR GUIDE

Included

TRANSFER

Included

HOTEL

Included

FLIGHTS (20kg check-in luggage)

Included
Remind Me For Free
2

Easy Terms & Conditions



TRAVEL VALIDITY

Departure: 30.04.2022 (08:30)
Return: 04.05.2022 (18:35)




CANCELLATION

Flexible Cancellation policy

Click Here for more info.

One month prior to departure
- 500 AED

From 1 month to 7 days prior
to departure - 50%

Less than 7 days prior
to departure - 100%




GUARANTEED DATES

Your travel dates are guaranteed as per Travel Validity




Visa Free

Free Visa on arrival for ALL nationalities with valid UAE residency.

There is no restriction on Visa and Passport validity for UAE residents, it should be valid within the dates of actual travel.

Until further notice, citizens of Iran are not permitted to enter Georgia.

For Visa related information, please click here.




HASSLE FREE ASSISTANCE

Holiday Factory will take care of everything to ensure you have nothing to worry about.

No return permit to Sharjah required for UAE Residents

To learn more about PCR test and other travel policies (Click here)
3

Choose your hotel category here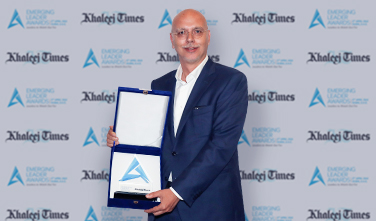 Latest News...
Holiday Factory Wins Prestigious Award
5th April 2018, Holiday Factory received the prestigious "Emerging Leader Award In Travel & Tourism" by Khaleej Times. Holiday Factory changed and revolutionized the whole travel industry in the UAE by making luxury travel affordable for everyone.
Explore the world with us!
Get instant access to our new destinations, latest offers, secret deals & more!