Amman
Special Eid al Fitr Deals
Flights & Hotel Included
1

It is more than just flight & hotel
Our Tour guides are waiting for YOU!
Your Holiday Voucher includes:
TRAVEL INSURANCE

Included

TOUR GUIDE

Included

TRANSFER

Included

HOTEL

Included

FLIGHTS (20kg check-in luggage)

Included
2

Jordan Eid Tour Package

–

Simple Terms and Conditions



TRAVEL VALIDITY




CANCELLATION

Flexible Cancellation policy

Click Here for more info.

Up to 10 days - 500 AED

From 5 to 10 days - 50%

Less than 5 days - 100%

Non - amendable




GUARANTEED DATES

Your travel dates are guaranteed as per Travel Validity




HIGH SEASON

No high season supplements during travel validity.




Visa Easy
3

Jordan Eid Travel Package

–

Select your hotel category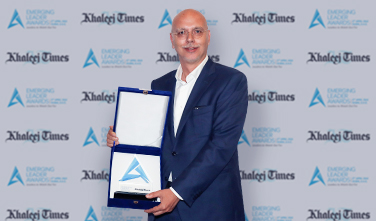 Latest News...
Holiday Factory won prestigious award
On 5 April Holiday Factory received the prestigious Emerging Leader Award in Travel & Tourism hosted by Khaleej Times. "Holiday Factory changed and revolutionized the whole travel industry in the UAE by making luxury travel affordable for everyone..."
Jordan Tours and Vaction Packages
About Jordan
Jordan is a comparatively small Arab country located strategically at the crossroads of Asia, Africa and Europe. It is bordered by Saudi Arabia, Iraq, Syria, Israel and Palestine. Jordan also has a small coastline to the Red Sea on its south-west border. Unscathed by violence, Jordan is often referred to as an ""oasis of stability.
A country of high human development with an upper middle income economy, modern day Jordan is a major tourist destination, also attracting medical tourism, thanks to its well-rounded health sector. Frequented by European and Arab tourists, Jordan houses around 100,000 archaeological and tourist sites. Being part of the Holy Land, Jordan has several biblical attractions too.
Quick facts about Jordan
Jordan has been inhabited by humans since the Paleolithic period. During the course of history, Jordan had been ruled by the Roman Empire, the Nabataean Kingdom and the Ottoman Empire.
Jordan is home to the ancient city of Petra, known as "The Rose City" and one of the new 7 wonders of the world.
Unlike other Arab countries in the Middle East, Jordan has no oil.
Jordan is one of the only two Arab countries to have made peace with Israel. The other one is Egypt.
Many biblical sites such as the Jordan River where Jesus was baptized, Mount Nebo where Moses died and the cities of Sodom and Gomorrah are all in present day Jordan.
Learn More