Beirut
Special Eid al Fitr Deals
Flights & Hotel Included
1

It is more than just flight & hotel
Your Holiday Voucher includes:
TRAVEL INSURANCE

Included

TRANSFER

Included

HOTEL

Included

FLIGHTS (20kg check-in luggage)

Included
2

Lebanon Eid Tour Package

–

Simple Terms and Conditions



TRAVEL VALIDITY




CANCELLATION

Flexible Cancellation policy

Click Here for more info.

Up to 10 days - 500 AED

From 5 to 10 days - 50%

Less than 5 days - 100%

Non - amendable




GUARANTEED DATES

Your travel dates are guaranteed as per Travel Validity




HIGH SEASON

No high season supplements during travel validity.




Visa Easy
3

Lebanon Eid Travel Package

–

Select your hotel category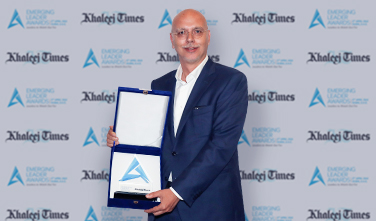 Latest News...
Holiday Factory won prestigious award
On 5 April Holiday Factory received the prestigious Emerging Leader Award in Travel & Tourism hosted by Khaleej Times. "Holiday Factory changed and revolutionized the whole travel industry in the UAE by making luxury travel affordable for everyone..."
Lebanon Tour Package Reviews
Unbelievably great Lebenon tour prices. Amazing level of service
Traveled with holiday factory for 4 times now and I am absolutely amazed with their level of service pre booking and on ground. Lebanon holiday was my best ever out of all the trips ive booked with them..I usually book my flights and hotels separately coz I don't feel comfortable with the whole travel agencies booking model, however holiday factory attracted me with their unbelievably great prices. Especially the Lebanon deal was half the ticket price at that time. I highly recommend travel with Holiday Factory.
The best tour company in the UAE for Lebenon trips
Holiday Factory is the best tour company in the UAE. It offers excellent packages in very affordable prices. Company representatives in UAE and in destinations are very co-operative and kind. My experience was great for Lebanon & Azerbaijan, i am very much satisfied with Flight service, hotel stay and specially tour operators that made my experience memorable. Definitely I want to book another package with holiday factory whenever i get the chance to trave.
Well-automated booking system for Lebenon holidays
"Hi, I booked HOTEL for Lebanon , beirut trip and found it to be value for money and the staff was supportive and courteous.Booking was seamless, I received mail and messages of confirmation.It was all a well automated system hence O was comfortable with the kind of suppprt amd details of hotel Operator Provided..I loved the overall journey of mine. It was our best holidays and we are planing many more trips with you guys! Thank you very much for amazing deals."
Lebanon Tours and Vaction Packages
About Lebanon
Lebanon, the smallest sovereign state in the Asian continent is a country with rich history and a cultural identity of religious and ethnic diversity. Bordered by Syria, Israel and Cyprus, Lebanon has a coastline of 225 km on the Mediterranean Sea on its west border. Lebanon is celebrated for its flawless beauty, diversity, glitz, European flavor, and hospitable citizens. Every world traveler makes it a point to put Lebanon on their itinerary, in awe of its rich culture and history.
Be it top-of-the-line hotels, resorts, restaurants, nightclubs, casinos, shopping centers or theaters, Lebanon has it all. The nature of Lebanon is such that it always has something to enjoy, irrespective of the season.
Quick facts about Lebanon
As someone who is considering a Lebanon tour package, it is good to know some essential facts about Lebanon.
Having an educated and outward-looking population, Lebanon is both traditional and progressive in outlook.
The country's main agricultural region, the Békaa Valley, was known as the "breadbasket" of the Roman Empire in the ancient times.
Despite its small size, Lebanon has been highly influential in the Arab world.
The evidence of civilization in Lebanon goes back earlier than recorded history.
Beirut, the largest city and capital of Lebanon was once known as "The Paris of the Middle East" and also "The Pearl of the Middle East".
From settlements of the Stone Age to Ottoman Hammams, Lebanon's archaeological sites spread across the country reflect ancient and modern world history.
Learn More