Turkey
Istanbul
Flights & Hotel Included
1

It is more than just flight & hotel
Our Tour guides are waiting for YOU!
Your Holiday Voucher includes:
TRAVEL INSURANCE

Included

TOUR GUIDE

Included

TRANSFER

Included

HOTEL

Included

FLIGHTS (20kg check-in luggage)

Included
Remind Me For Free
2

Istanbul Tour Package

–

Easy Terms & Conditions



TRAVEL VALIDITY

Travel anytime until 15.10.2022

Blackout dates
06.10.2022 - 09.10.2022

Public Holidays Period is excluded




EASY CANCELLATION

Unused vouchers
Unredeemed vouchers can be cancelled anytime for a minimal fee of only AED 150 per voucher.




GUARANTEED DATES

Your requested travel dates are guaranteed (In the unlikely event of seats sold out we guarantee +/- 1 Flight day from preferred date)




Visa Easy




TRAVEL POLICY

Open to citizens and residents of the United Arab Emirates

Vaccination certificate OR PCR Test (72 hours) prior to arrival required

To learn more about PCR test and other travel policies (Click Here)
3

Istanbul Travel Package

–

Choose your hotel category here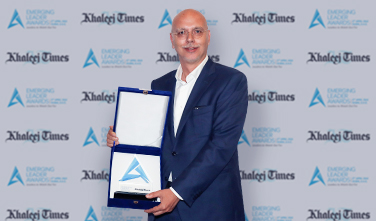 Latest News...
Holiday Factory Wins Prestigious Award
5th April 2018, Holiday Factory received the prestigious "Emerging Leader Award In Travel & Tourism" by Khaleej Times. Holiday Factory changed and revolutionized the whole travel industry in the UAE by making luxury travel affordable for everyone.
Istanbul Tours and Vacation Packages
About Istanbul, Turkey
Formerly known as Constantinople, Istanbul is the cultural and historic center and the most populous city in Turkey. Istanbul is a transcontinental city lying in both Europe and Asia. The European side houses the commercial and historical center while a third of its population lives in Asian side. For long, an Istanbul holiday package has been a staple on every international tour operator's portfolio.
At around more than 15 million residents, Istanbul is also one of the world's most populous cities and the largest city in all of Europe. Around 657 BC, Istanbul took birth originally as Byzantium, which later became Constantinople. Subsequently, after the occupation by the British, French and Italian forces in 1923, the city was renamed yet again as Istanbul.
Quick facts about Istanbul, Turkey
Here are some quick facts that should give you a fair introduction to this amazing city before you embark on your Istanbul vacation package.
Istanbul is the largest European city and the world's fourth largest city proper, smaller only to Beijing, Shanghai and Chongqing.
Byzantion was one of the most important cities in history circa around 660 BCE. Once reestablished as Constantinople in 330 CE, the city continue to serve as an imperial capital for nearly 16 centuries.
Constantinople was contributory in the progression of Christianity during Roman times. The Ottomans seized the city in 1453 CE, turning it into the seat of their caliphate and an Islamic stronghold.
Learn More
Explore the world with us!
Get instant access to our new destinations, latest offers, secret deals & more!