Maldives Island Getaway
Mathiveri Island
FLIGHT, ACCOMMODATION, SPEED BOAT TRANSFERS AND MORE
1

أنه أكثر من مجرد طيران وإقامة
تشمل القسيمة على الآتي:
الطيران (20 كغ عند تسجيل الأمتعة)

مشمول

Accommodation

مشمول

Speed Boat Transfer

مشمول

Activities

مشمول

مرشد سياحي

مشمول

تأمين السفر

مشمول

RETURN PERMIT FOR DUBAI RESIDENTS

مشمول
2

Maldives Tour Package

–

Easy Terms & Conditions



صلاحية السفر

Valid for travel until 15.03.2021.

Public holidays are excluded.

High season dates excluded:
10.02.2021 - 15.02.2021 (Black out)




إلغاء سهل

Flexible Cancellation policy.

Unredeemed vouchers can be cancelled anytime for a minimal fee of only AED 100 per voucher.




تواريخ مضمونة

Your requested travel dates are guaranteed (In the unlikely event of seats sold out we guarantee +/- 1 Flight day from preferred date)




تأشيرة مجانية

No Visa required for any Nationality. Maldives is a VISA FREE country.




Travel Policy

PCR Test with 72 hours validity is required to return to Dubai.

Holiday Factory will take care of your return permit to Dubai.

For Maldives travel formalities and return policy – Click Here
Breathtaking Mathiveri Island in Maldives
Stunning white sand beach and an amazing underwater world!
Mathiveri is one of the eight inhabited islands of Alif Alif Atoll and one of the most beautiful islands in Maldives. It is considered one of the best places for snorkeling in the world and has one of the best reefs counted in Maldives.
Holiday Factory brings to you the real Maldives island experience at affordable prices with an option to choose from one of our 7 hand-selected premium properties located on the breathtaking Matheveri island where dazzling coral walls, magnificent caves and schools of brightly colored tropical fish await you!
3

Maldives Holiday Package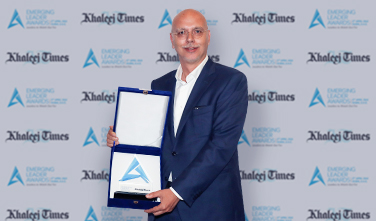 أخر الأخبار
حاز هوليداي فاكتوري على جائزة مرموقة
5th April 2018, Holiday Factory received the prestigious "Emerging Leader Award In Travel & Tourism" by Khaleej Times. Holiday Factory changed and revolutionized the whole travel industry in the UAE by making luxury travel affordable for everyone.