صربيا
بلغراد
باقات تشمل التذاكر والإقامة
1

أنه أكثر من مجرد طيران وإقامة
المرشدين السياحيين الخاصين بنا في انتظارك!
Your Go-Easy Serbia Travel Package includes:
تأمين السفر

مشمول

مرشد سياحي

مشمول

نقل

مشمول

الفندق

مشمول

الطيران (20 كغ عند تسجيل الأمتعة)

مشمول

RETURN APPLICATION FOR DUBAI

مشمول
ذكرني
2

Serbia Tour Package

–

Easy Terms & Conditions



صلاحية السفر

Travel anytime from 11.01.2021 to 20.03.2021.

Public Holidays are excluded.




Cancellation

Flexible Cancellation Policy

Unredeemed vouchers can be cancelled anytime for a minimal fee of only AED 100 per voucher.




تواريخ مضمونة

Your requested travel dates are guaranteed (In the unlikely event of seats sold out we guarantee +/- 1 Flight day from preferred date).




تأشيرة سهلة




TRAVEL POLICY

Negative PCR test (48 hours) is required to enter to Serbia.

PCR Test with 72 hours validity is required to return to Dubai.

Holiday Factory will take care of your return permit application.

For more info on return permit (Click Here)
3

Serbia Travel Package

–

Choose your hotel category here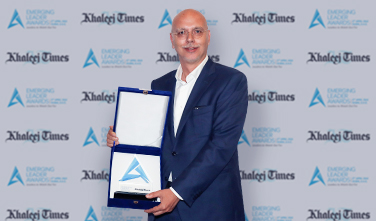 أخر الأخبار
حاز هوليداي فاكتوري على جائزة مرموقة
5th April 2018, Holiday Factory received the prestigious "Emerging Leader Award In Travel & Tourism" by Khaleej Times. Holiday Factory changed and revolutionized the whole travel industry in the UAE by making luxury travel affordable for everyone.
Serbia Tours and Vacation Packages
About Serbia, Europe
Serbia is a warm and hospitable country situated on the Balkan peninsula, bordered by Hungary, Romania, Bulgaria, North Macedonia, Albania, Croatia, Bosnia, Herzegovina and Montenegro. It was part of SFR Yugoslavia from 1963 to 1992. The capital and largest city of Serbia is Belgrade, which is also one of the oldest and largest cities in southeastern Europe. The mountains and spas of the country are of great tourist interest. Serbia's second largest city, Novi Sad is also frequented by international tourists. With a chance to explore its famous mountain resorts, spas and Orthodox Christian monasteries, a Serbia tour package would be an experience unlike any other you ever had.
Quick facts about Serbia
Serbia is the largest producer of raspberries in the world. In fact, almost 95% of the world's raspberries come from Serbia.
Serbia's capital Belgrade is the only European capital situated on the banks of two international rivers.
The clock-making industry of Serbia is older than that of the Swiss.
More than 31% of Serbia's territory is covered by forest and there are 22 nature reserves and 5 national parks in the country.
Serbia has a total of eight UNESCO World Heritage Sites.
The Serbian language is written in both the Cyrillic and Latin alphabets.
The Djerdap Gorge, a gorge on the river Danube, is Europe's largest gorge and is in Serbia.
Learn More