Sofia
Bulgaria
Flights & Hotel Included
1

It is more than just flight & hotel
Your Holiday Voucher includes:
TRAVEL INSURANCE

Included

TRANSFER

Included

HOTEL

Included

FLIGHTS (20kg check-in luggage)

Included
Remind Me For Free
2

Bulgaria Tour Package

–

Easy Terms & Conditions



TRAVEL VALIDITY

Travel anytime until 30.11.2019
Public Holidays are excluded.




EASY CANCELLATION

Cancellation fee of unused vouchers only 50 aed




GUARANTEED DATES

Your requested travel dates are guaranteed

(In the unlikely event of seats sold out we guarantee +/- 1 day from preferred date)




HIGH SEASON

During high season 05.07.2019 - 01.09.2019 supplement fee of 800 AED per person / voucher applies.

During high season 02.09.2019 - 08.09.2019 supplement fee of 300 AED per person / voucher applies.




Visa Free / On Arrival
3

Bulgaria Travel Package

–

Choose your hotel category here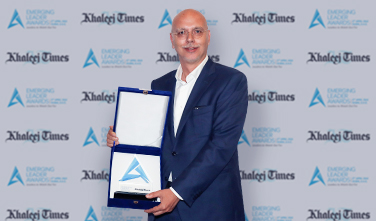 Latest News...
Holiday Factory won prestigious award
On 5 April Holiday Factory received the prestigious Emerging Leader Award in Travel & Tourism hosted by Khaleej Times. "Holiday Factory changed and revolutionized the whole travel industry in the UAE by making luxury travel affordable for everyone..."
Bulgaria Tours and Vacation Packages
About Bulgaria, Europe
Bulgaria is a country of extraordinary beauty located in Southeast Europe. It shares its borders with Romania, Serbia, the Republic of Macedonia, Greece and Turkey. The landscape of Bulgaria is defined by several mountainous areas, such as the Stara Planina, Rodopi mountain ranges and the Rila range. The entire eastern boundary of the country is 235 miles of coastline with the Black Sea. Its largest settlement and capital city is Sofia.
Bulgaria is home to nine UNESCO World Heritage Sites, including the Thracian tombs in Sveshtari and Sreburna Nature Reserve. A Bulgaria tour package would definitely turn out to be an ideal combination of beaches, outdoor life and adventure.
Quick facts about Bulgaria
Bulgaria is the oldest nation-state in all of Europe.
The Alexander Nevsky cathedral in Sofia is one of the largest cathedrals in the world, towering at 45 meter with a gold plated dome.
Bulgaria's National Historical Museum in Sofia is one of the largest museums in Eastern Europe.
The oldest tree is Bulgaria happens to be a 1,600 years old oak tree.
The Bulgarian Air Force was the first military power to drop an air dropped bomb, during the Balkan War.
Bulgaria produces almost 80 percent of the world's rose oil. The country is also a major producer of wine in the world.
Learn More