Japan
Tokyo & Kyoto
Flights & Hotel Included
1

It is more than just flight & hotel
Your Holiday Voucher includes:
TRAVEL INSURANCE

Included

TRANSFER

Included

HOTEL

Included

FLIGHTS (20kg check-in luggage)

Included
Remind Me For Free
2

Japan Tour Package

–

Easy Terms & Conditions



TRAVEL VALIDITY

Travel anytime from 02.06.2019 - 30.11.2019

Public Holidays are excluded.

Your departure and return flights can be committed only on Sunday.




EASY CANCELLATION

Cancellation fee of unused vouchers only 50 aed




GUARANTEED DATES

Your requested travel dates are guaranteed

(In the unlikely event of seats sold out we guarantee +/- 1 day from preferred date)




HIGH SEASON

During high season 05.07.2019 - 20.07.2019 supplement fee of 700 AED per person / voucher applies.

During high season 01.10.2019 - 30.11.2019 supplement fee of 700 AED per person / voucher applies.




VISA
3

Japan Travel Package

–

Choose your hotel category here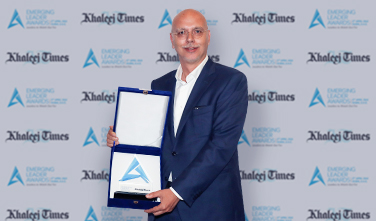 Latest News...
Holiday Factory won prestigious award
On 5 April Holiday Factory received the prestigious Emerging Leader Award in Travel & Tourism hosted by Khaleej Times. "Holiday Factory changed and revolutionized the whole travel industry in the UAE by making luxury travel affordable for everyone..."
Japan Tours and Vacation Packages
About Japan
Often called the "Land of the Rising Sun", Japan is an archipelago consisting of about 6,852 islands. The largest four of these are Honshu, Hokkaido, Kyushu, and Shikoku, making up about 97 percent of Japan's land area. With over 38 million people, the Greater Tokyo Area is the most populous metropolitan area in the world. Interestingly, Japan is also the world's fourth-largest exporter and fourth-largest importer.
The number of international tourists to Japan has doubled in the last decade and has recently reached 10 million for the first time, in 2013. Japan has 20 World Heritage Sites, including Himeji Castle, Historic Monuments of Ancient Kyoto and Nara.
Quick facts about Japan
Japan's Maglev Train is the fastest passenger train in the world, with a recorded speed of 603 KmpH.
The world's oldest hotel, Nishiyama Onsen Keiunkan is in Japan.
Japanese have been growing cube shaped water melons for easier storage.
Raw horse meat is a popular delicacy in Japan and is even used to make ice creams.
Japan has a high literacy rate of 99% and is one of the top-performng OECD countries in reading literacy, maths and sciences.
To promote tourism, Godzilla was granted citizenship of Japan.
Japanese trains are known for punctuality, with their average delay time being 18 seconds.
Learn More