Armenia
HOLIDAY
GO-EASY PACKAGE WITH FLIGHTS, TRANSFERS & MORE!
Flights & Hotel Included
1

Hassle-Free Holiday Package
Our Tour guides are waiting for YOU!
Your Go-Easy Armenia Travel Package includes
FLIGHTS (20kg check-in luggage)

Included

HOTEL

Included

Transfer

Included

TOUR GUIDE

Included

TRAVEL INSURANCE

Included
We take care of everything
Remind Me For Free
2

Buy this holiday package voucher here



TRAVEL VALIDITY

Travel anytime until 15.03.2023

High season supplement fee (10.02.2023 - 19.02.2023): 100 AED per person

Public Holidays Period is excluded




EASY CANCELLATION

Unused vouchers
Unredeemed vouchers can be cancelled anytime for a minimal fee of only AED 250 per voucher.




GUARANTEED DATES

Your requested travel dates are guaranteed (In the unlikely event of seats sold out we guarantee +/- 1 Flight day from preferred date)




VISA EASY

Visa on arrival will be granted to MOST nationalities travelling to Armenia with a valid UAE residency. To check your visa eligibility, please click here




Hassle Free assistance

No PCR Test or Vaccination Certificate required to enter the Republic of Armenia.

Holiday Factory will take care of everything to ensure you have nothing to worry about. PCR test, Visa & more! Click Here for More Info
3

Armenia Travel Package - Choose your hotel category here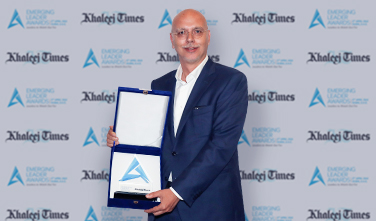 Latest News...
Holiday Factory Wins Prestigious Award
5th April 2018, Holiday Factory received the prestigious "Emerging Leader Award In Travel & Tourism" by Khaleej Times. Holiday Factory changed and revolutionized the whole travel industry in the UAE by making luxury travel affordable for everyone.
Armenia Holiday Package Reviews
Experiencing snow in Armenia
Last January 13-15, together with my daughter, we went to Armenia to experience SNOW for the first time. It was such a great experience especially spending quality time with her as she tried for the first time the open cable car, going to the different tourist spots, making a snowman and lastly to play under the snow falls at Yerevan city (it was during our last night). The hotel where we've stayed was amazing since from our windows, we can have the view of the snowfalls. Though I'm very much thankful with Holiday Factory because of this low cost expense tour package, for the accommodating tour guides and drivers. I'll gladly recommend your team to my frienda and relatives. Planning to visit Georgia with my whole family.
Helpful Armenia tour guides
Our travel experience with Holiday-Factory was the best! We visited Armenia with them and it was a very smooth transition. From explaining to us about the flights, the hotels, the transfers & the best part was the tour guide. He was so helpful and kind - he suggested so many places for us to eat & visit. Also before our travel, we were in touch with the tour guide to understand the weather and better prepare ourselves. Their excursions were amazing! the tour guides are really very passionate.Holiday-factory is not just limited to budget deals - they also have other destinations like Italy, Maldives, Paris Disneyland which are both affordable and of great service. Definitely looking forward to booking more holidays with Holiday-factory. Thanks, Holiday-Factory for the memories :)
Extremely pleased with the Holidays in Armenia
I have recently successfully completed a tour of Yerevan , Armenia and Tbilisi , Georgia and i must say i am extremely pleased with the trip altogether. I would like to firstly thank Ms Reenu , who was very helpful from the start and assisted in booking and availing of the offers for the trip and also suggested to take the excursions which were very well planned. I would also like to say that the holiday factory guides that we had for each tour and excursion were also very lovely and helpful and our trip would have been incomplete without them. I would definitely recommend Holiday Factory to my friends and family as i have been thoroughly pleased with their support.
Blessed up with the winter experience in Armenia
Travelled with this team for 3 consecutive times in less than 2 years! Armenia 2017 - March 1st week for birthday celebration of a friend and for snow experience. Armenia Georgia 2018 Feb-March- WINTER EXPERIENCE - cable car, ski, snow fall!!!! Ughhh. And recently, October 2018 - Fall season. Birthday celebration of myself and my hubby and anniversary also! it was nice and awesome travel again in Armenia of course! I love the place, so will never get tired coming back!!! Affordable packages. Hotel choices were fantastic (4* hotels basically, for us). Tour packages were all LIT!! tourists guides are all warm and Friendly!!! Will never get tired booking and traveling with you. Looking forward for more travels with holiday factory team! Blessed up!
Professional, understanding and flexible Armenia holiday team
There are only few things that will make a place in your heart. But the experience that Holiday factory has given us during our trip had actually digged deep in our heart that we can never forget. The staff was so so understanding, so flexible, so professional, they were always ready to walk an extra mile to make your journey one of the most memorable for your lifetime. Each and everytime, they always stood outside the box to make every experience with them worth.All my best moments of life starts with holiday factory. I will always be very very thankful to all what holiday factory to this wanderlust soul.
Armenia tour prices that are too good to be true
I recently went for a snow experience trip in Armenia with my parents who came to Dubai from the Philippines. I had very little time to make arrangements, hence, I went to book with HF. And honestly speaking, I was having some hesitations at first because Im used to planning my own itinerary for my personal trips plus the price was just too good to be true! But to my surprise, everything turned out to be fantastic! I was just totally impressed from start to finsh. Everything was well organized and my parents enjoyed so much! Thanks HF! More travels with you sooooonnnn!
Well-planned budget-friendly family tour of Armenia
Very organized and great customer service. Adel, who booked us our travel plans, was the best. He made sure that everything is well planned. We will certainly book through holidayfactory again, of course, through Adel. We arrived to the destination. Everything was well planned. The only shortfall was the selection of hotel. Holidayfactory should make sure that the hotels they associate with are in a good shape. However, the service was great. Overall, we were satisfied and happy with what we got in a budget friendly price.
Best Armenia tour services received till date
Great and fast service... One of the best services I received till date by holiday factory as per my recent tour to Armenia l have received the best and quick service with the trasfers to the airport and tours aurond the city friendly tour guides and more informative they provide you with about the locations... Higly recommend HOLIDAY FACTORY service to people out there....Best holiday package service provider in the United Arab Emirates.
Fantastic experience of Armenian hospitality
We had a fantastic holiday to Armenia organized by Holiday Factory. The hospitality of the tour guides was wonderful. Staring from the quality of the hotel to the amazing sightseeing opportunities organized, everything was very enjoyable and relaxing. Looking forward to more such experiences with Holiday Factory in the near future.
Amazing first experience, looking forward for more of Armenia
I just came back from Armenia through Holiday Factory. Had a really great experience. I never thought i could go to Armenia and experience snow with an affordable budget. The hotel provided are really nice clean and comfortable. Tour provided was amazing. Tour guides are very patient and kind. I did not regret to try Holiday Factory for the first time. I would love to try their other tours especially the Europe package. Looking forward!
Armenia Tours and Vacation Packages
About Armenia, Europe
Armenia is one of the earliest Christian civilizations and a former Soviet republic. The country is known for its many religious and pilgrimage sites such as the Greco-Roman Temple of Garni, the Khor Virap Monastery near Mount Ararat and the 4th-century Etchmiadzin Cathedral. Lake Sevan is also a famous tourist attraction, boasting beach resorts known for windsurfing, jet-skiing, and sailing.
An Armenia tour package would be incomplete without visiting the capital city of Yerevan, having historically important attractions like the Matenadaran museum. This is also a place known for its street markets and buzzing night clubs. Armenia is also home to the world's longest reversible cableway, the "Wings Of Tatev" aerial tramway.
Quick facts about Armenia
Rich and ancient cultural heritage
The first country in the world to embrace Christianity as the official religion
Three sites in Armenia are listed by UNESCO as world heritage sites
Vivid nightlife, live music, cafes and jazz clubs that grind till dawn
Known for the best street artists of the modern world
Echoes of Church chants and melodies that calms the soul fill the air all around
A country of unforgettably hospitable people
Rich cuisine that comes full of spices and fresh ingredients
Amazing spirit culture ranging from the most ancient wine factory to Areni Noir, the indigenous grape variety, first planted by Noah
Learn More
Explore the world with us!
Get instant access to our new destinations, latest offers, secret deals & more!