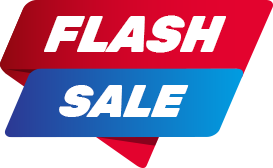 Armenia Winter Mountain Experience
Tsakhkadzor & Yerevan
FLIGHTS, HOTEL, E-VISA INCLUDED
1

HASSLE-FREE HOLIDAY PACKAGE
Our Tour guides are waiting for YOU!
Your Holiday Voucher includes:
FLIGHTS (20kg check-in luggage)

Included

HOTEL

Included

TOUR GUIDE

Included

TRANSFER

Included

TRAVEL INSURANCE

Included

EASY ELECTRONIC VISA

Included

PCR TEST FACILITY

Included
WE TAKE CARE OF EVERYTHING
2

Buy this holiday package voucher here
DEAL WILL START IN:
Limited holiday packages available. Hurry Up!
3

Easy Terms & Conditions



TRAVEL VALIDITY

Travel anytime until 15.03.2022

Book by 31.01.2022

Public Holidays Periods are excluded




EASY CANCELLATION

Unused vouchers
Unredeemed vouchers can be cancelled anytime for a minimal fee of only AED 150 per voucher.

Hassle free cancellation for COVID-19 Cases
Free cancellation of the actual booking with eligibility to reschedule the travel date free of charge for customers who tested positive prior to or after departure time.




GUARANTEED DATES

Your requested travel dates are guaranteed (In the unlikely event of seats sold out we guarantee +/- 1 Flight day from preferred date)




VISA EASY

Holiday Factory will take care of the Electronic Visa for eligible nationalities.

The E-Visa application process is easy and takes approximately 3 working days.

Please submit a digital passport and UAE visa copy along with a studio photo to Holiday Factory.




Hassle Free Assisstance

No curfew and movement restrictions in Armenia

No return permit to Sharjah required for UAE Residents

Holiday Factory will take care of everything to ensure you have nothing to worry about. PCR test, Visa & more!
4

Choose your hotel category here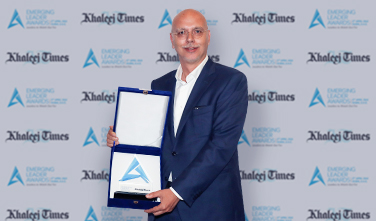 Latest News...
Holiday Factory Wins Prestigious Award
5th April 2018, Holiday Factory received the prestigious "Emerging Leader Award In Travel & Tourism" by Khaleej Times. Holiday Factory changed and revolutionized the whole travel industry in the UAE by making luxury travel affordable for everyone.
Armenia Tours and Vacation Packages
About Armenia, Europe
Armenia is one of the earliest Christian civilizations and a former Soviet republic. The country is known for its many religious and pilgrimage sites such as the Greco-Roman Temple of Garni, the Khor Virap Monastery near Mount Ararat and the 4th-century Etchmiadzin Cathedral. Lake Sevan is also a famous tourist attraction, boasting beach resorts known for windsurfing, jet-skiing, and sailing.
An Armenia tour package would be incomplete without visiting the capital city of Yerevan, having historically important attractions like the Matenadaran museum. This is also a place known for its street markets and buzzing night clubs. Armenia is also home to the world's longest reversible cableway, the "Wings Of Tatev" aerial tramway.
Quick facts about Armenia
Rich and ancient cultural heritage
The first country in the world to embrace Christianity as the official religion
Three sites in Armenia are listed by UNESCO as world heritage sites
Vivid nightlife, live music, cafes and jazz clubs that grind till dawn
Known for the best street artists of the modern world
Echoes of Church chants and melodies that calms the soul fill the air all around
A country of unforgettably hospitable people
Rich cuisine that comes full of spices and fresh ingredients
Amazing spirit culture ranging from the most ancient wine factory to Areni Noir, the indigenous grape variety, first planted by Noah
Learn More