GREECE
Athens
Flights & Hotel Included
1

It is more than just flight & hotel
Your Holiday Voucher includes:
TRAVEL INSURANCE

Included

TOUR GUIDE

Included

TRANSFER

Included

HOTEL

Included

FLIGHTS (20kg check-in luggage)

Included
Remind Me For Free
2

Greece Tour Package

–

Easy Terms & Conditions



TRAVEL VALIDITY

Travel anytime until 30.09.2022

High season 01.07.2022 - 31.08.2022 supplement fee: 800 AED per person

Public Holidays Periods are excluded




EASY CANCELLATION

Unused vouchers
Unredeemed vouchers can be cancelled anytime for a minimal fee of only AED 150 per voucher.




GUARANTEED DATES

Your requested travel dates are guaranteed (In the unlikely event of seats sold out we guarantee +/- 1 Flight day from preferred date)

Submit preferred travel dates within 7 days from the date the voucher is purchased.




Schengen Visa

Visa can be obtained by applying in VISA application center and providing Holiday Factory travel documents, to apply CLICK HERE

For more info about visa click HERE




TRAVEL POLICY

Open to all visitors subject to meeting the visa and passport entry requirements.
3

Greece Travel Package

–

Choose your hotel category here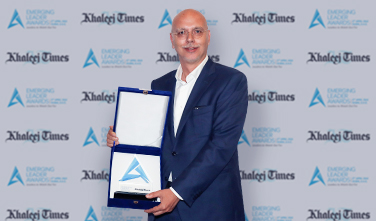 Latest News...
Holiday Factory Wins Prestigious Award
5th April 2018, Holiday Factory received the prestigious "Emerging Leader Award In Travel & Tourism" by Khaleej Times. Holiday Factory changed and revolutionized the whole travel industry in the UAE by making luxury travel affordable for everyone.
Greece Tours and Vacation Packages
About Greece, Europe
Officially called the Hellenic Republic, Greece is a country lying in Southern and Southeast Europe, on the southern tip of the Balkan Peninsula. Considered the cradle of Western civilization, Greece had become part of the Roman Empire in the second century BC.
The modern day Greece emerged following the Greek Revolution in 1830. The 18 UNESCO World Heritage Sites spread across the nation indicate the rich historical legacy of Greece. Greece is the birthplace of political science, democracy, historiography and Western philosophy and literature, among other things. Greece is one of the most mountainous regions in Europe, with 80% of the country consisting of mountains or hills. Greece also has 13,676 kilometers of coastline, being the 11th longest coastline in the world.
Quick facts about Greece
Here are some essential facts that might help you accelerate your decision to go for a Greece tour package.
The country shares its borders with Albania, North Macedonia, Bulgaria and Turkey.
Athens is the capital of Greece and also its largest city. It is also one of the oldest cities in the world, with many archeological sites and ancient wonders.
Greece houses one of the richest diversities of wildlife in Europe, with 116 species of mammals, 240 of birds, and 59 of reptiles, to name some.
Evidence suggests that the Greek island of Rhodes has been inhabited since the Stone Age. Its capital, the city of Rhodes is the most popular tourist destination in Greece.
Greece is the country that has the most number of archaeological museums in the world.
Learn More