Summer Deal ALBANIA
Tirana
Flights & Hotel Included
1

It is more than just flight & hotel
Our Tour guides are waiting for YOU!
Your Holiday Voucher includes:
FLIGHTS (20kg check-in luggage)

Included

HOTEL

Included

Transfers

Included

TOUR GUIDE

Included

TRAVEL INSURANCE

Included

Hassle Free Assistance

Included
Remind Me For Free
2

Albania Tour Package – Easy Terms & Conditions



TRAVEL VALIDITY

Travel anytime from 09.05.2022 until 30.09.2022

High season 01.08.2022 - 15.09.2022 supplement fee: 300 AED per person

Blackout dates are excluded: 06.07.2022 - 15.07.2022

Public Holidays Periods are excluded




EASY CANCELLATION

Unused vouchers
Unredeemed vouchers can be cancelled anytime for a minimal fee of only AED 150 per voucher.

Hassle free cancellation for COVID-19 Cases
Free cancellation of the actual booking with eligibility to reschedule the travel date free of charge for customers who tested positive prior to or after departure time.




GUARANTEED DATES

Your requested travel dates are guaranteed (In the unlikely event of seats sold out we guarantee +/- 1 Flight day from preferred date)




VISA FREE

From 01 May 2022 until 30 September 2022
citizens of Saudi Arabia, Bahrain, Egypt, India, Qatar, Oman, Russia and Thailand can enter in Albania without visa for short term stay

Foreign nationals holding a standard UAE resident visa must apply for a pre-arranged e-visa https://e-visa.al




Travel Policy

Open to all visitors subject to meeting the visa and passport entry requirements.
3

Albania Travel Package – Choose your hotel category here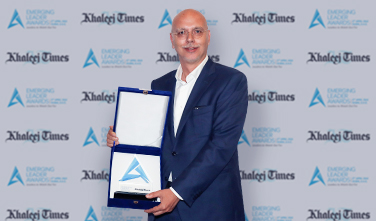 Latest News...
Holiday Factory Wins Prestigious Award
5th April 2018, Holiday Factory received the prestigious "Emerging Leader Award In Travel & Tourism" by Khaleej Times. Holiday Factory changed and revolutionized the whole travel industry in the UAE by making luxury travel affordable for everyone.