Zanzibar Dream Beach Escape
GO-EASY PACKAGE WITH FLIGHTS, TRANSFERS & MORE!
Flights & Hotel Included
1

Hassle-Free Holiday Package
Your Holiday Voucher includes:
FLIGHTS (20kg check-in luggage)

Included

HOTEL

Included

TOUR GUIDE

Included

Transfer

Included

TRAVEL INSURANCE

Included
We take care of everything
Remind Me For Free
2

Buy this holiday package voucher here



TRAVEL VALIDITY

Travel anytime between 11.07.2022 - 01.09.2022

Public Holidays Period is excluded




EASY CANCELLATION

Unused vouchers
Unredeemed vouchers can be cancelled anytime for a minimal fee of only AED 150 per voucher.




GUARANTEED DATES

Your requested travel dates are guaranteed (In the unlikely event of seats sold out we guarantee +/- 1 Flight day from preferred date)




Visa Easy




TRAVEL POLICY

PCR test (72 hours) OR COVID-19 vaccination certificate are required to travel

To learn more about PCR test and other travel policies
(Click Here)
3

Zanzibar Travel Package

–

Choose your hotel category here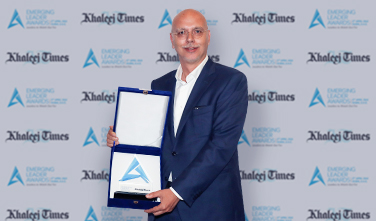 Latest News...
Holiday Factory Wins Prestigious Award
5th April 2018, Holiday Factory received the prestigious "Emerging Leader Award In Travel & Tourism" by Khaleej Times. Holiday Factory changed and revolutionized the whole travel industry in the UAE by making luxury travel affordable for everyone.
Zanzibar Tours and Vacation Packages
About Zanzibar
Zanzibar is an autonomous administrative division of Tanzania, composed of many small islands and two large ones, Pemba Island and Unguja. It is actually Unguja that is internationally known as Zanzibar. It is one of the top tourism destinations of the Indian Ocean, known for coastal tourism, terrestrial wildlife, dhow cruising and spice tours. Incidentally, the tourism industry brings the most income to the islands, even above its lucrative agricultural exports. It is believed that people have lived in Zanzibar for 20,000 years.
Quick facts about Zanzibar
Zanzibar is a safe and welcoming island, with Tanzania being the most peaceful country in Eastern Africa.
The main island, Unguja is about 85 km long and 30 km wide. You can get from one side of the island to the other for about USD 1.50.
The capital of Zanzibar, Stone Town is a UNESCO World Heritage Site.
There are twenty 5-star resorts in Zanzibar and lying on the beach sipping a cocktail is one of the primary agenda of tourists coming to Zanzibar.
Zanzibari cuisine is a beautiful combination of Arab, Indian and Portuguese.
The population of Zanzibar is almost entirely Muslim.
Learn More